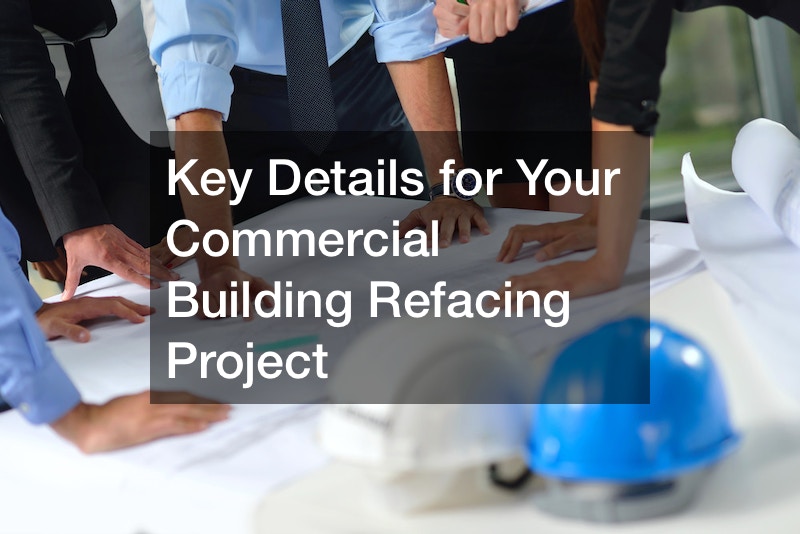 Commercial building refacing int or other sealants to the exterior of the building to guard against the elements and wear and tear.
It is important to be aware of the climate of your area and the sort of building you own before selecting a sealant. Different sealants work best to certain materials over others and it's crucial to research and find the best sealant to suit your construction.
It's equally important that you use the sealant in a correct manner to ensure it is properly adhered to the exterior. A skilled contractor can assist to complete this procedure to ensure your construction's exterior has been properly sealed and protected. Resealing commercial structures includes installing windows fitted with weather seals, and doors with weather stripping. It keeps the exterior of the building clear from rain and winds.
A commercial window installer will assist you in this step and ensure that your windows are well-sealed to guard against weather and other elements. They will also be able to help with any other window or door updates you may want to make.
5. Inviting Outdoor Spaces
Much as the importance of an internal area, outdoor spaces around commercial structures are just as important. A beautiful outdoor space can boost the morale of employees, and it will make you appealing to prospective customers or potential tenants. You should think about creating inviting outdoor spaces such as decks or patios in the event of refacing commercial buildings. There is the option of adding landscape features like trees, flower beds, or even water, to create an appealing atmosphere.
Lighting for outdoor areas is an additional element of creating an appealing outside space for your business. The lighting around decks, patios or other outdoor areas will aid in making your outdoor space appear more inviting at night. Also, you might want to think about adding custom fencing to the commercial space you own. Fences will provide security and privacy. They also create a area, and can allow your company to stand out.
m6mvdq7kue.